To start with…Loop de Loop Wines are made with the intention of finding and expressing the beauty of the smallest thing. Our "Four Winds Vineyard" Pommard Clone, Pinot Noir is inspired by our favorite wines from Burgundy and the Loire Valley – along with those wines made by our favorite local producers.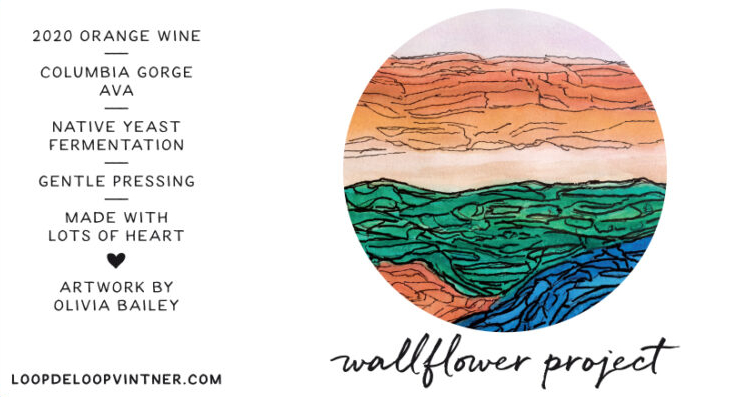 However, we like drinking wines that are playful and fun and have been considering a new label as a home for more experimental and irreverent wines. Enter the 2020 vintage and the wildfires.
My hand was forced to make an entire vintage of wines differently. In an effort to mitigate the smoke we only allowed a few of the red varietals to sit on their skins – and then it was only for a couple of days before the reds were pressed. Also we held aside all press fractions. We racked and racked and racked… in short we felt like we were stylistically making these GlouGlou wines that are so much fun to drink – and to make. We decided it was time to create that new label for our new wines.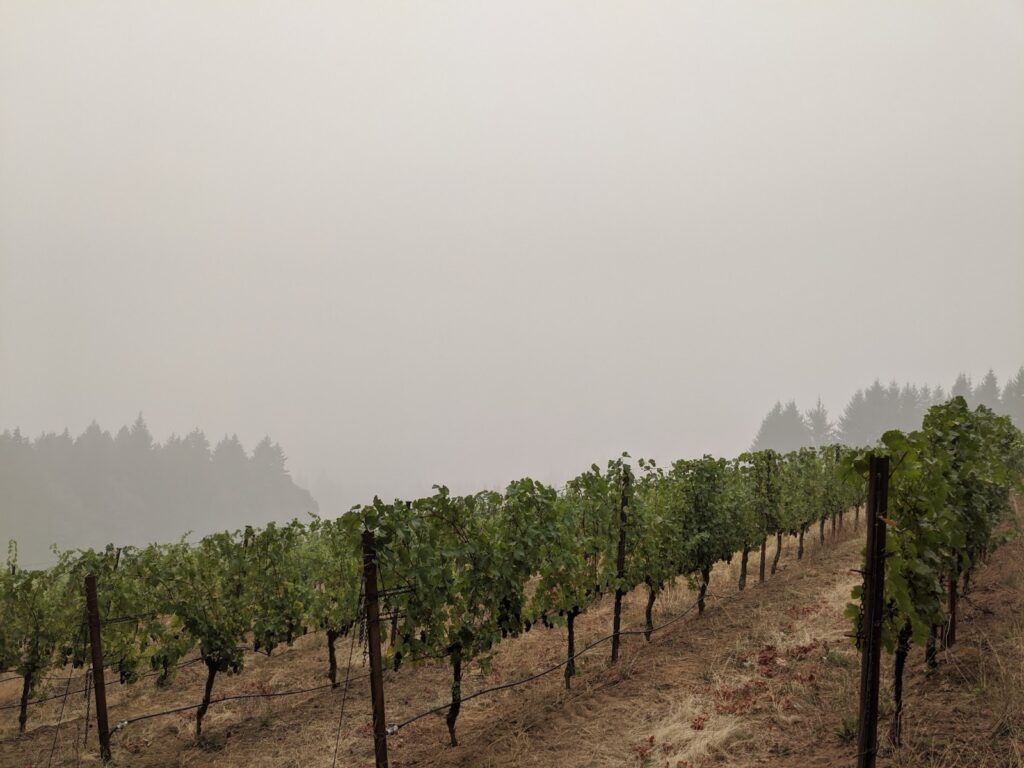 In truth there was a lot of smoke in every vineyard we worked with in 2020. Our own vineyard was the most badly affected. We feel strongly that it is our responsibility, as winemakers and the growers, to do the best we can with every vintage we are given.

One thing I learned is that while the wine community is quick to call all smoke in wine "taint" the consumers are not so binary in their outlook. We have been pouring a little "vin de soif" chillable red in our tasting room for a couple of months now (largely before a greater release into the market) so I could see first hand how the wine goes over.
It does have smoke, but it isn't at all the dirty ashtray or excessively bitter type of smoke… rather, it is woodsy campfire integrated into the wine and balanced by the super juicy fruit the glouglou-style-syrah adds to the blend. There is also some gruner veltliner in this blend (adding spice & a bright freshness), and a little pinot noir as well. It has consistently been the best selling wine over the course of 2 + months.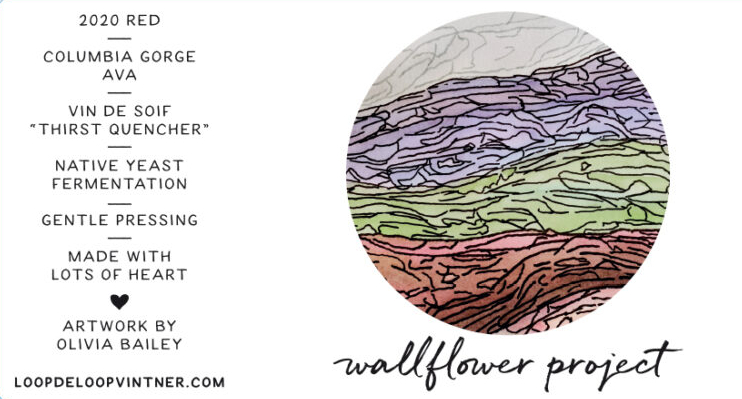 The Wallflower labels are doodles my niece Oliva Bailey created as a form of art therapy for mental health wellness. They are layers and layers of color and formation that are a meditative process for her and I think they are beautiful. They speak to me as a perfect illustration for what's happening inside the bottles from this vintage. It was a vintage of blending, of movement of shifting and creativity in the cellar.
With the fires and smoke, there were times I cried for all the potential that was lost… and for fear of failing to make it through this vintage financially just as we have put everything we have into growing our business and building our own winery. We sold our house in Portland to buy the vineyard and build the winery. We now live in a little Scamp behind the winery most of the year, and at a family cabin in the winter.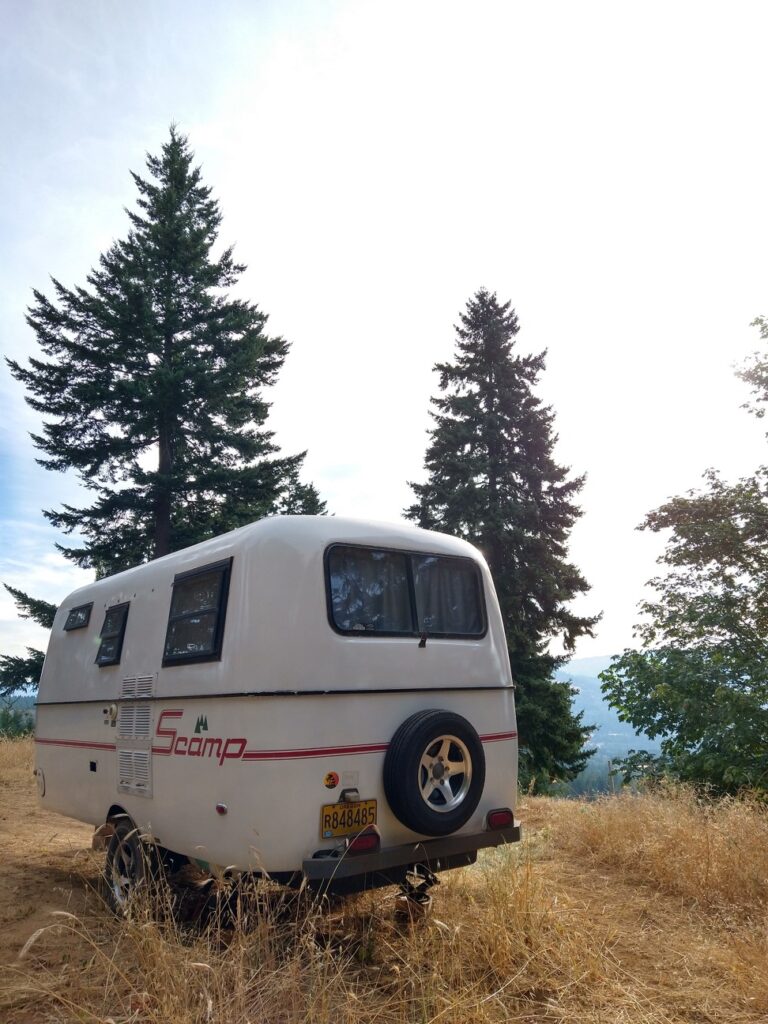 The Wallflower wines are layers of flavors blended freely between our barrels of whites and reds.
Above all we are seeking joy in these wines. They are our rejection of the hardships of 2020. They are just fun wines.
They are juicy and savory at once. They may or may not have smoke from 2020 (orange and red do, but not so much the white and pink). The red label illustrates the varietals and smoke effect by color on the label. I use those colors to introduce the wine to my guests in the tasting room. I am very straightforward about the smoke that came with this vintage as I am about excessive heat, rains, or bird damage in other vintages.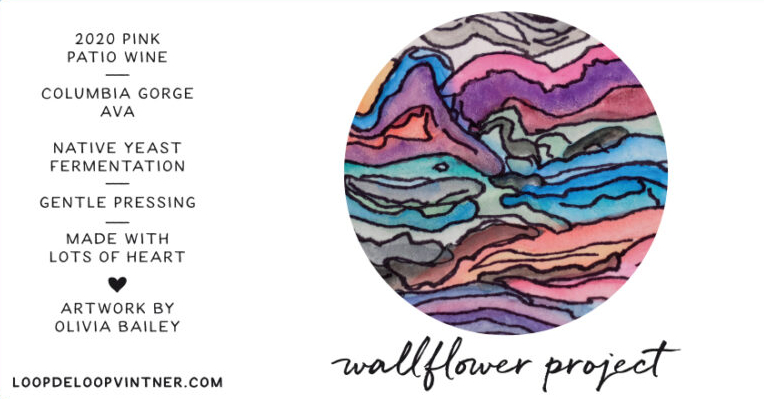 Lastly – I think the smoke is a part of the vintage and it is fun for people to taste that. I repeatedly hear people say excitedly that they can smell the smoke! They think it's so cool. That you can taste in a bottle something that happened in a particular space (our vineyard) & and specific time. I think that is what so many of us working in wine find so compelling.