To start with…Loop de Loop Wines are made with the intention of finding and expressing the beauty of the smallest thing. Our "Four Winds Vineyard" Pommard Clone, Pinot Noir is inspired by our favorite wines from Burgundy and the Loire Valley – along with those wines made by our favorite local producers.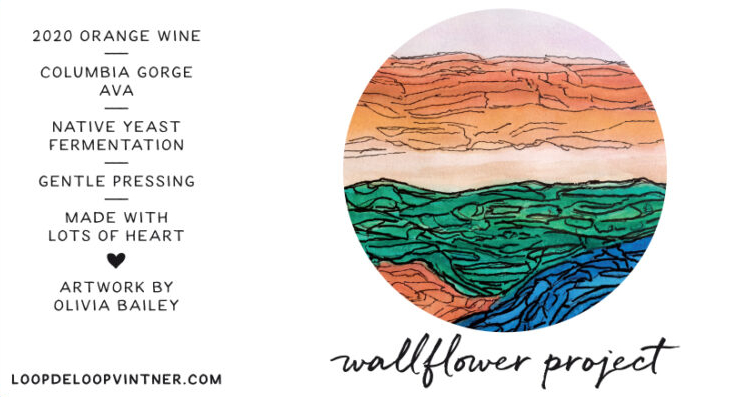 However, we like drinking wines that are playful and fun and have been considering a new label as a home for more experimental and irreverent wines.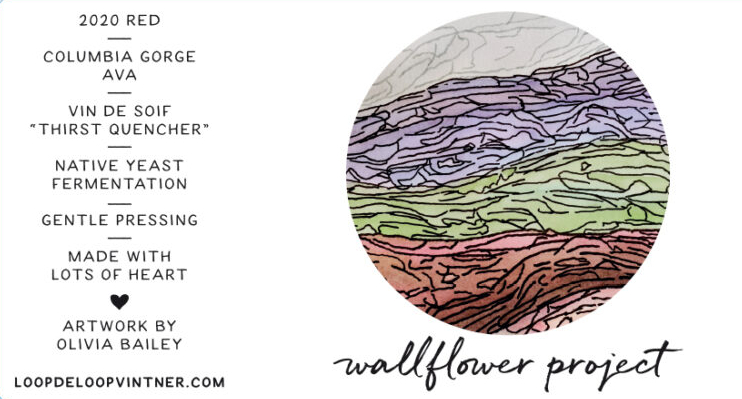 The Wallflower labels are doodles my niece Oliva Bailey created as a form of art therapy for mental health wellness. They are layers and layers of color and formation that are a meditative process for her and I think they are beautiful. They speak to me as a perfect illustration for what's happening inside the bottles from this vintage. It was a vintage of blending, of movement of shifting and creativity in the cellar.

The Wallflower wines are layers of flavors blended freely between our barrels of whites and reds.
Above all we are seeking joy in these wines. They are just fun wines.