loopdeloopwines@gmail.com
Julia Bailey Gulstine 503-298-9420 & Scott Gulstine 503-936-6637
All wines are fermented with wild yeasts and made with minimal intervention. We work closely with our farming partners to promote healthy vineyard flora in dry farmed and organically, or sustainably managed vineyards. These wines are made to be enjoyed with food, conversation and loved ones. We have recently acquired our own vineyard and are practicing regenerative farming. See more about that at the bottom of this sheet.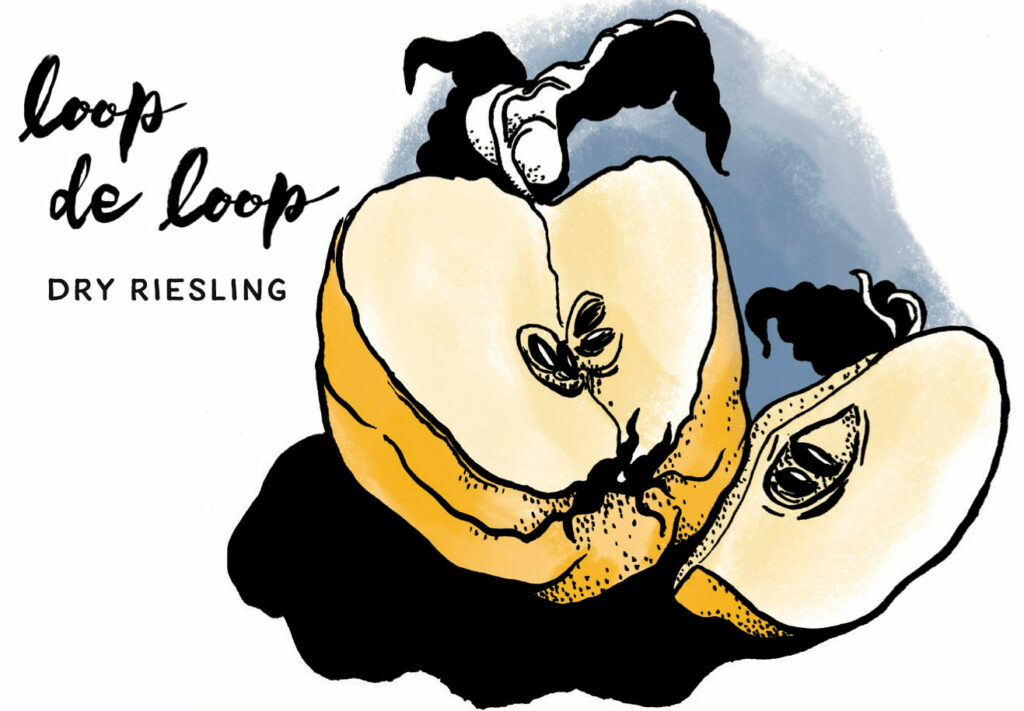 2019 Dry Riesling, $20 Columbia Gorge AVA –
This dry Riesling is fermented bone-dry with native yeast & lees contact. It is composed from two vineyards on Underwood Mountain…MORE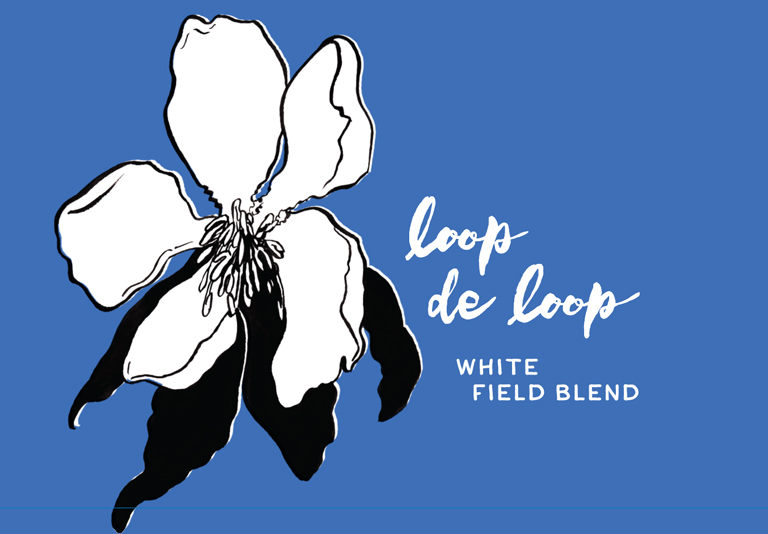 2019 White Field Blend AVA, $20 – While in the Acadia Vineyard you may feel short of breath, not from the altitude but from the stunning views of Mt. Hood and the Columbia Gorge. Certified
organic…MORE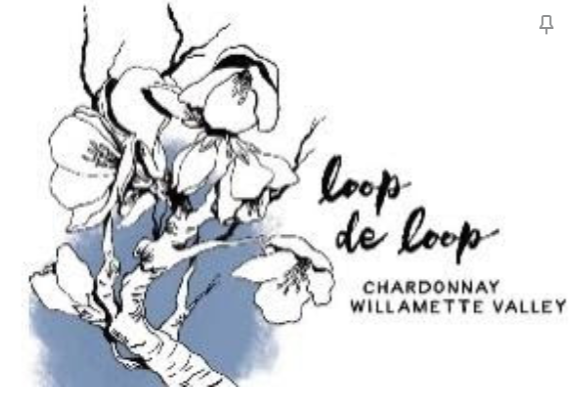 2018 Willamette Valley AVA Chardonnay, $25 –
We love Burgundian Chardonnay, and that region has been our constant compass stylistically since our inception…MORE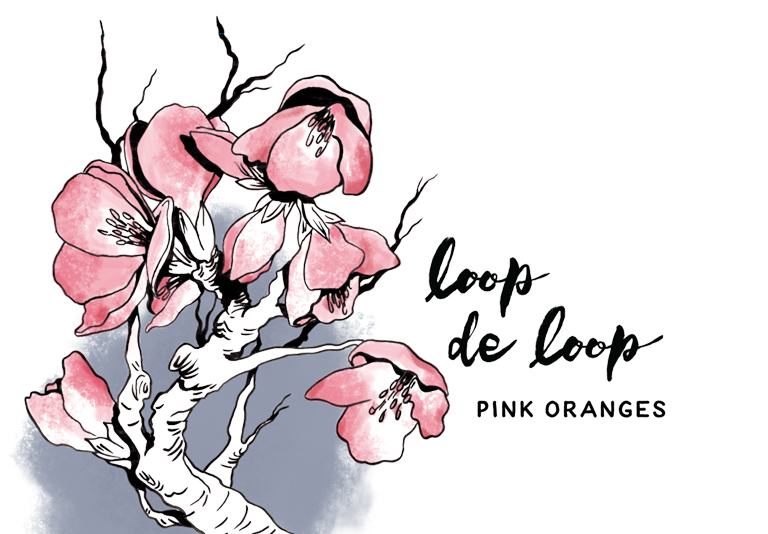 2019 Rosé, $20 (sale $18) Acadia Vineyard, Columbia Gorge AVA – This vintage of Rosé is a Co-fermentation of Pinot Noir and Pinot Blanc grown in the certified organic…MORE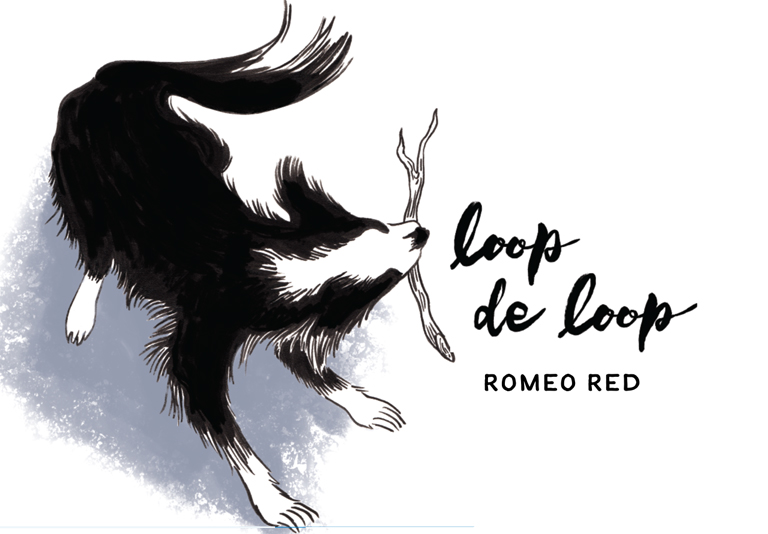 2019 Romeo Red, Cab Franc, $20 – Pinot Noir Blend, "Vin de Soif" – This unpretentious easy drinker is meant more for the back porch than for a wine cellar…MORE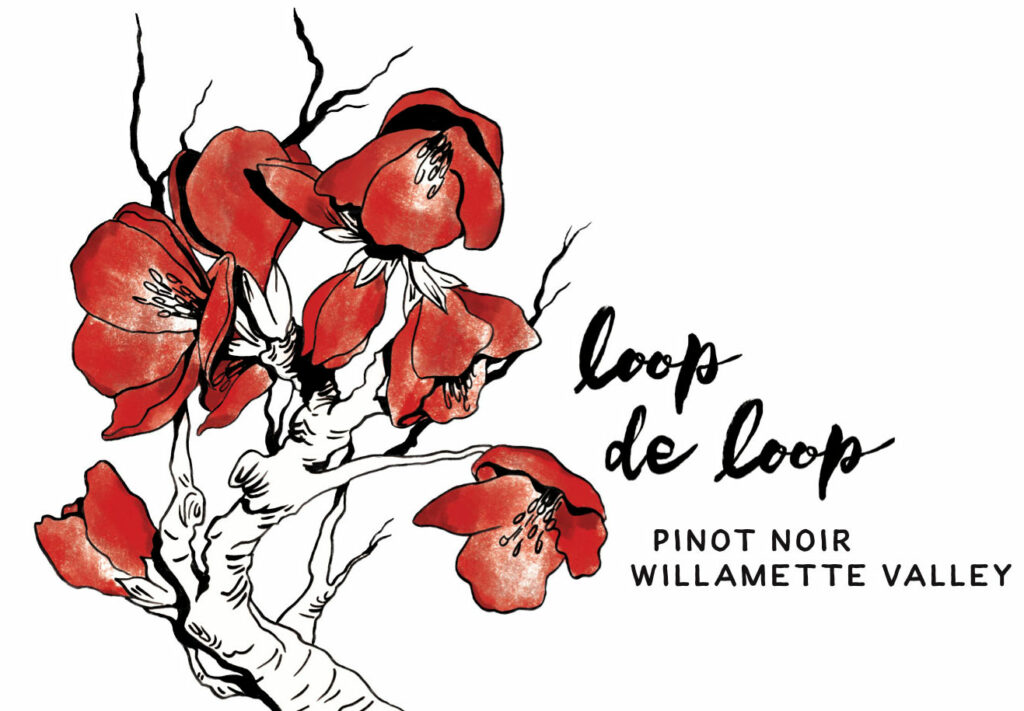 2019 Willamette Valley Pinot Noir, $25 –
This blend represents our stylistic approach to Northern Willamette Valley Pinot Noir…MORE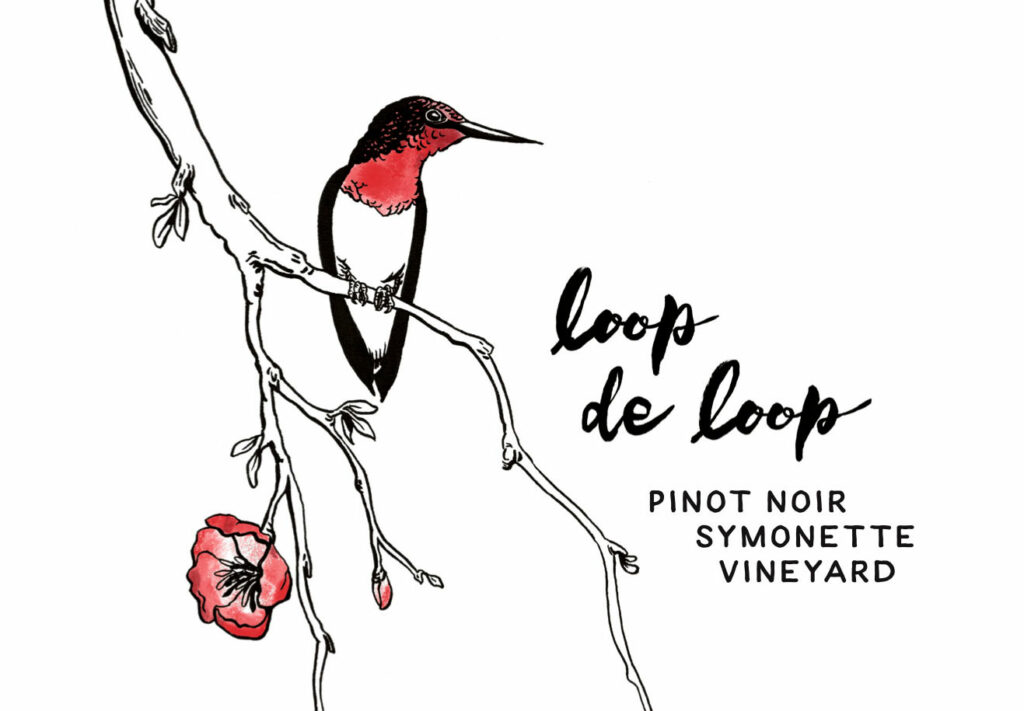 2018 Loop de Loop Pinot Noir, $30, Symonette Vineyard, Eola Amity Hills AVA – Wine club members only …MORE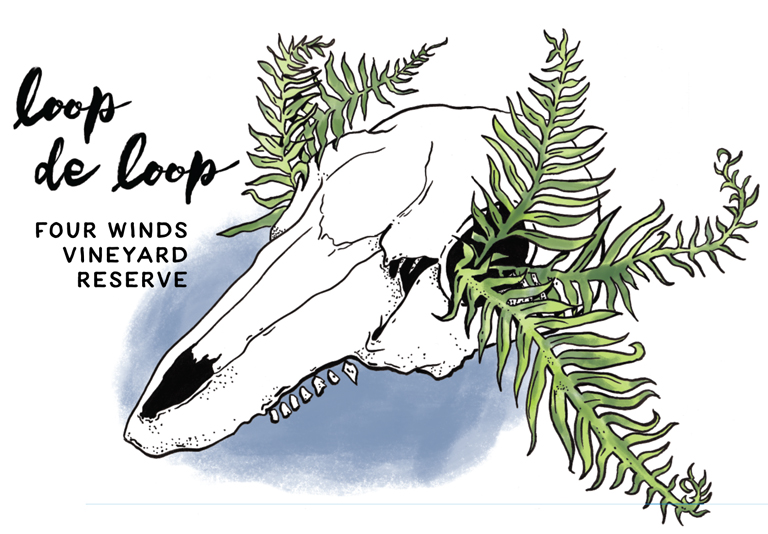 2018 Four Winds Vineyard Reserve Pinot Noir, $36, Willamette Valley AVA This is one 500-liter barrel, and it was our absolute favorite barrel from…MORE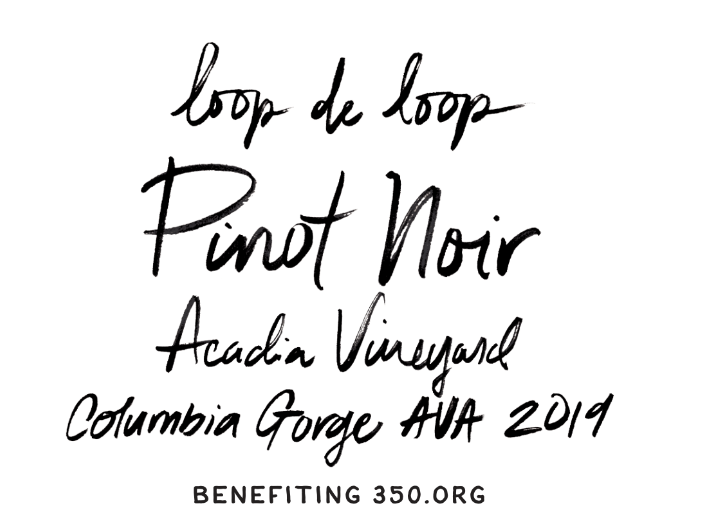 LIMITED CHARITY WINE $30 ($5/ btl. benefiting
350.org) – 2019 Acadia Vineyard, Pinot Noir, Columbia Gorge AVA, High altitude Pinot Noir from the certified organic …MORE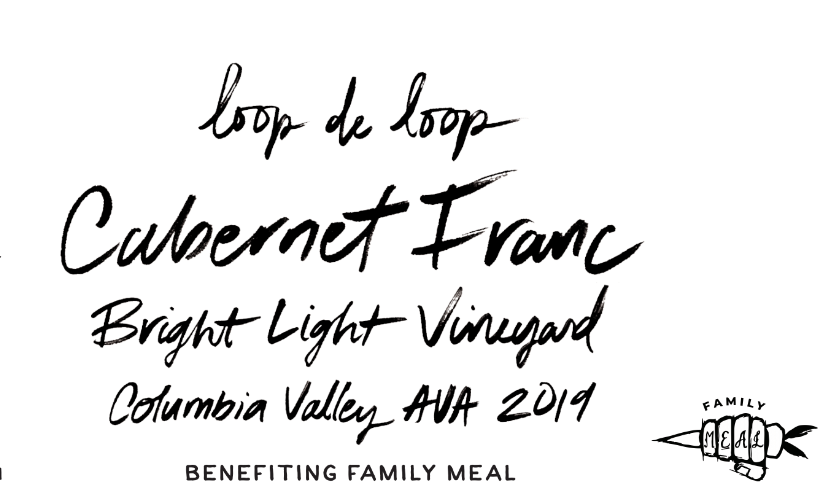 LIMITED CHARITY WINE $30 ($5/ btl. benefiting Family Meal) – 2019 Bright Light Vineyard Cabernet Franc, Columbia Valley AVA …MORE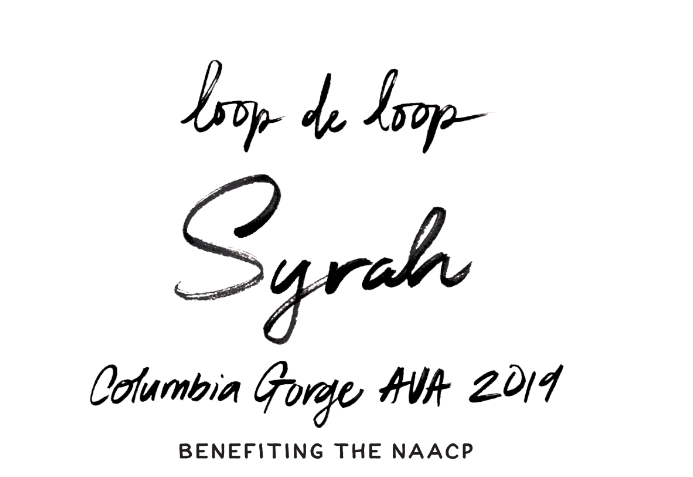 LIMITED CHARITY WINE $30 ($5/ btl. benefiting NAACP Legal Defense and Educational Fund) – 2019 Columbia Gorge AVA Syrah Intensely aromatic…MORE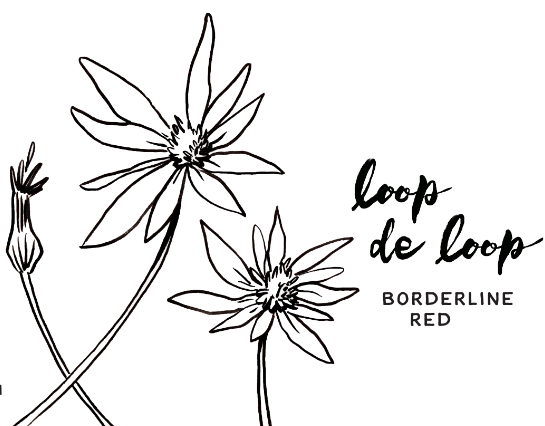 2019 Acadia Vineyard, Borderline Red, $25 – Columbia Gorge AVA – This wine is made from Pinot Noir and Pinot Blanc that underwent a 5-day co-fermentation on the skins…MORE
If you are able and choose to do so, we would like to thank you for choosing to support our small winery business.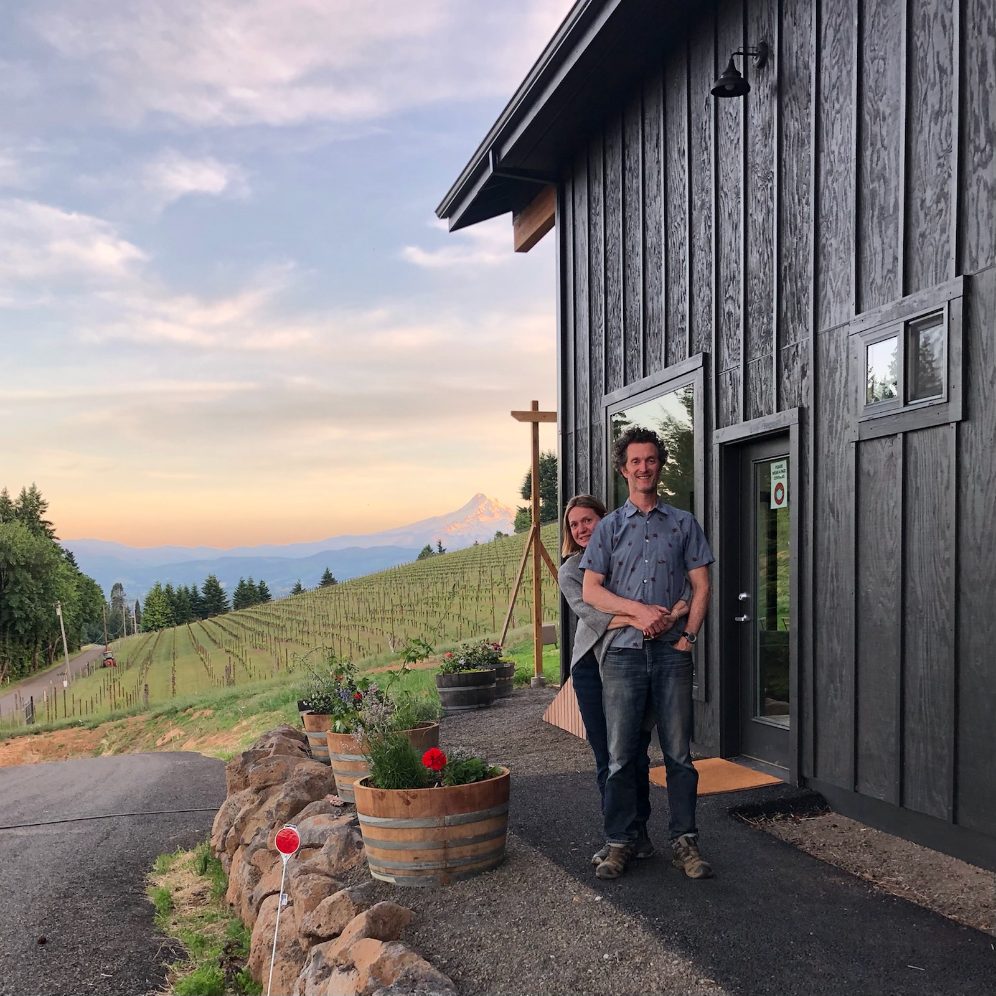 We hope that you are all well and healthy and we look forward to having you out to visit us in the Gorge at our newly acquired vineyard, a 17.5-acre parcel at 1200 feet in elevation on the extinct volcano of Underwood Mountain, in the Columbia Gorge AVA. 9 Acres of vines were planted there in 2001.
We couldn't be happier working in vineyard. Our time spent there learning the site, and connecting with the land has been a truly precious gift. We are healthy and we cannot wait to invite you out to share in some wine, and take in the view. Again, thanks so much for being a part of what we are creating!